Jamaican sprinter Usain Bolt dominated social media for his great run at the 100m sprint at the Rio Olympics and the victory following it, but more so for the two iconic photos that were taken by photographers from Reuters and Getty Images. It's being called one of the most memorable moments of Rio Olympics when Bolt looked and smiled straight at the camera for a milli-second before he went on to win the race – and the images were captured. Both have been widely shared on the Internet, with many thinking they're the same.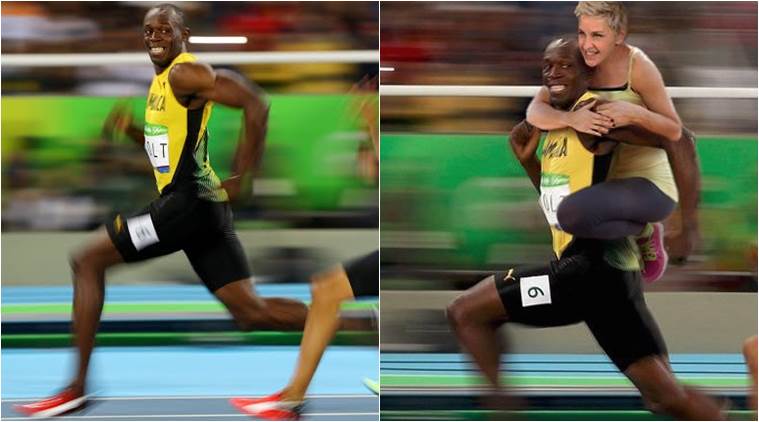 In case you don't know already, the photo has been turned into hilarious memes, thanks to the Internet. Senior journalist Jesse Washington wrote, "When you've tricked the world into thinking Justin Gatlin has a chance" because Gatlin was right behind him.
Just like many others, famous American comedian Ellen DeGeneres also tweeted the picture with her own spin on it – she placed an image of hers riding on Bolt's back. "This is how I'm running errands from now on," she tweeted. The tweet didn't go down well with many and she is facing a lot of criticism and backlash on social media by people who think it's racist.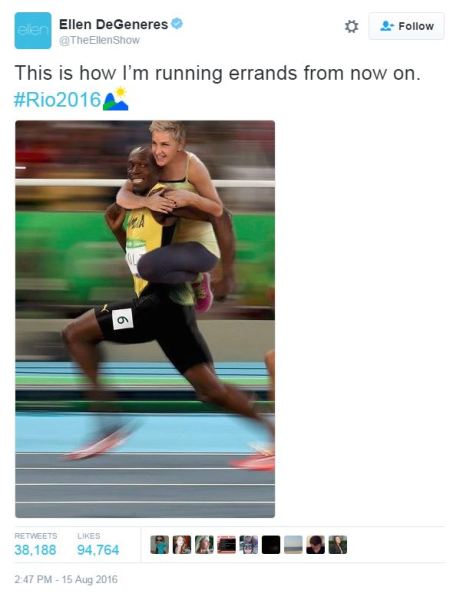 "You thought it'd be funny to post a pic of yourself riding on the back of a Black man? Nope. Delete this racist garbage," said one. "If I ignored US history & current climate of police lynching us, this "joke" would be hilarious," said another.
>