717
SHARESSharing Options SUBSCRIBE NOW
Celine Dion Pens Endearing Tribute to Sia in Billboard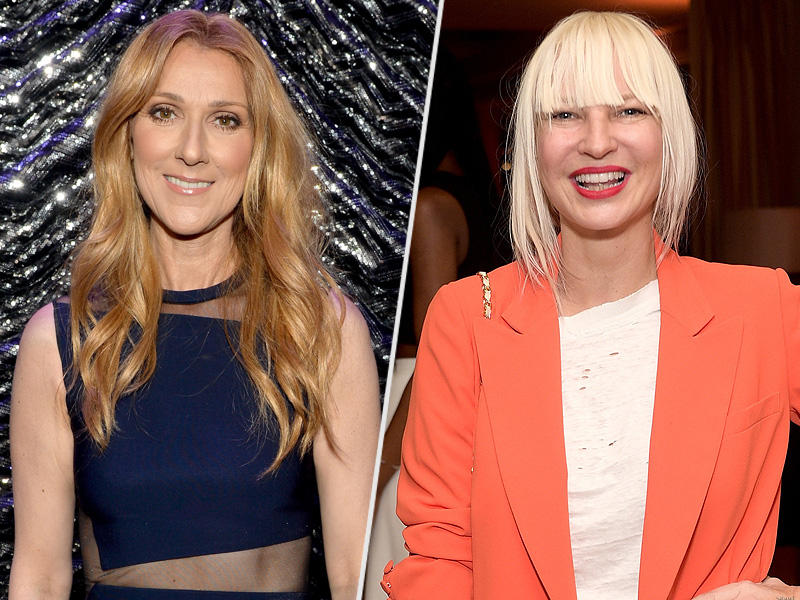 RODRIGO VARELA/WIREIMAGE; STEFANIE KEENAN/GETTY
BY NICOLE SANDS @nicolesands901 08/11/2016 AT 06:15 PM EDT
Even Céline Dion has a fan girl moment sometimes!
As part of Billboard's "The New Pioneers" series, Dion penned an endearing tribute to Sia, calling her "simply incredible, like no one I've ever met before."
"She's an artist with a clear vision – for her songs, her videos, her performances," Dion says in the note. "This industry can break you; it's tough. But Sia has managed to carve out her own path, on her own terms and in her own time."
Céline Dion on Life Since Losing Husband René Angelil: 'It's Not Living Without Him, It's Living with Him Differently'
Sia first landed on Dion's radar back in 2013 after sending her a demo for Dion's 2013 single "Loved Me Back to Life," which she happened to co-write – and the rest is history.
"I not only fell in love with the song and the words, but also with Sia's absolutely beautiful voice: It's so powerful – like nothing I had ever heard," says Dion. "I listened to the demo 20 times in a row that day because her words spoke to me and I just couldn't get enough of her voice."
But that's also the day Dion was also validated as the "cool" mom, as her 15-year-old son René-Charles couldn't believe what he was hearing.
"My son RC – he's much cooler than I am and teaches me what music I should listen to – couldn't believe that Sia wrote a song for me,"Dion says about him also being "a huge fan."
After working together on their tune, Dion first met the pop star when she invited her to one of her first live performances of "Loved Me Back to Life" on The Ellen DeGeneres Show.
"She is so genuine, so warm, so funny – I was the one who asked to take a photo with her," says Dion.
"I'm mesmerized by her confidence, and I constantly look forward to what she'll do next," Dion adds. "She's the true definition of an artist, one I so deeply admire. I'm one of her biggest fans, and it has been such a joy and honor to get to know her."
>